Community support activities

Regional Community Activities
CSR Principles
We are aware that the protection of the global environment and the corporate social responsibilities are essential part of our corporate activities. We establish effective environmental management systems and promote environmental management activities. We have made our best endeavor to be an indispensable company for the community into the future. On that account, we strive to minimize the impacts of our corporate activities, products and service to the environment.
Mega Solar Power Generation Project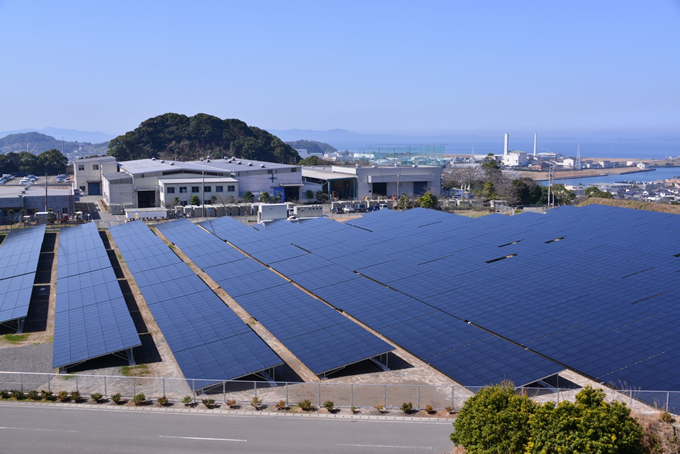 In February 2013, we started the Mega Solar Power Generation Project on the premises of Minamata Plant. The goal of the project is not only to protect the environment by generating renewable energy but also to develop new products by conducting experiments and tests of the relevant products in the facility. On the other hand, we opened a community-based showroom in the plant with a section of devoted to detailed descriptions of solar power generation systems. When the students of the local elementary and junior high schools take factory tours, the hand-on exhibits offer a fun of learning experience.
Donation of Solar-powered LED Lighting
Although it has been a couple of years already since the 2011 Tohoku Earthquake and Tsunami, people in many regions are still suffering from lack of sufficient electricity supply. In particular, we realized that the ship dock which serves as a gateway to Oshima Island and Oya Beach in Kesennuma urgently needed outdoor lighting. Therefore, we donated the solar-powered LED lightings to the Kesennuma Oshima Tourism Association. The donation ceremony took place on 11 May, 2012 at Uranohama, Kesennuma City, Miyagi Prefecture. Simultaneously, we signed a Pact of Comprehensive Cooperation and Support in the Event of Disaster with the association.
Products Donated to Kenninji Temple and Yakushiji Temple




Temple Kenninji





Temple Yakushiji
To protect Japan Cultural Property from fire, we donated "earthquake sensitive circuit breakers" and "electric arc tracking resistance outlets" to the oldest Zen temple Kenninji and World Heritage Site temple, Yakushiji. We will continue our activities to protect Cultural Property and historical buidlings from fire caused by electricity faults.
Technical Intern Training Program
To spread our kawamura quality to the world, we provide training program for foreigners. 4 Myanmarese interns who graduated the programs are now contributing their skills to Myanmar's electricity infrastructure.
Environment Protection Initiatives

Product Development with Environmental Consideration
en-Station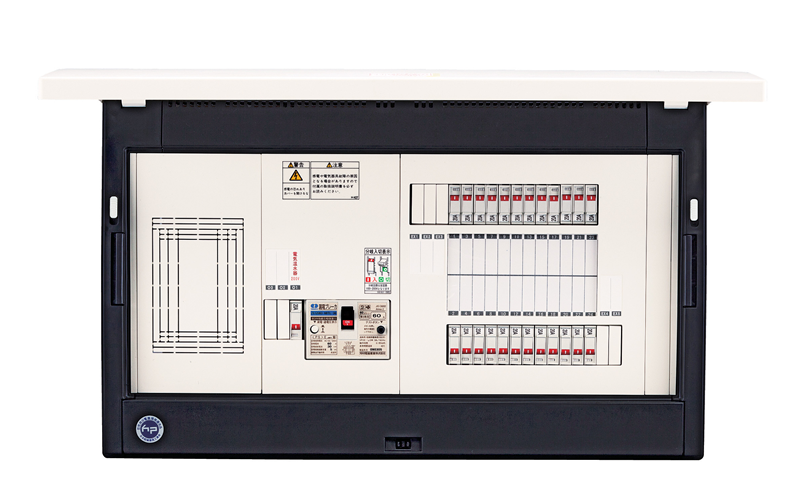 en-Station is a next generation residential distribution board. The compact enclosure contains both the dedicated circuits for future residential must-haves such as solar power generation and EV charging, and the optional functions such as lightning arrestors and overcurrent alarms. The industry's thinnest blade breakers are mounted in the branch circuits, making it feasible to downsize the distribution board significantly.
e-Monitor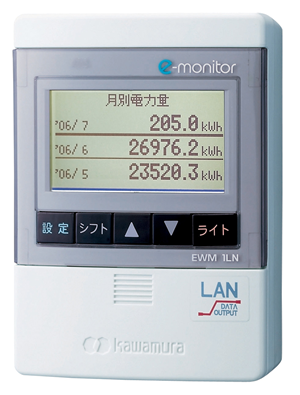 e-Monitor visualizes electric usage status by measuring and recording data, and it helps detect inefficiencies. The demand-alarming function restrains electricity usage at its peak, which reduces electricity usage as well as controls contract demand.
EV Components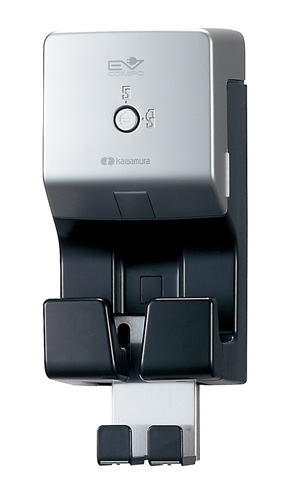 EV component are safe and easy-to-use electrical equipment for power recharge. Its compact design will not take space and has wall type and stand type.
Electric Arc Tracking Resistance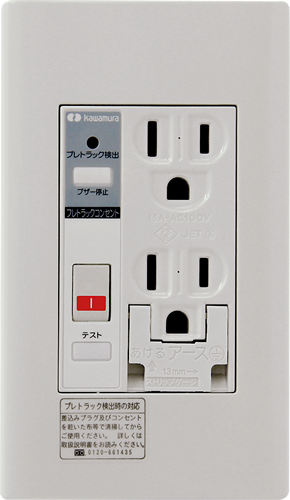 When the plug is dusty and unclean, there will be risk of tracking phenomena that causes fire. Electric arc tracking resistance outlets can detect tracking phenomena and turn off the power to prevent fire accident.